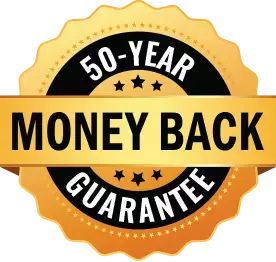 50-Year IronClad 100% Money Back Guarantee
We believe in the sharpness, durability, and quality of these Shinzo Chef Knives so much…. And we're so confident that they'll make prep time far easier, safer, and more efficient for you… That we're putting a CRAZY guarantee on this offer. We'll replace any broken or rusted knife for FREE for 50 years. All you have to do is send us the knife back and we'll ship you a replacement.
PaleoHacks Kitchen
Recommended/Approved
These Shinzo Chef Knives are confirmed by Kelsey Ale and the PaleoHacks kitchen team to be sharp, durable, and long-lasting. So you can chop away knowing they will last you a lifetime!
Your Order Supports Regenerative Agriculture
& A Healthier Food Supply
You can FEEL GOOD about your order today, as we donate a percentage of every order to supporting regenerative agriculture and the healing of grasslands around the world — supporting farmers, their local economies, and a healthier food supply through The Savory Institute.
Frequently Asked Questions: